Who We Are
We are a family owned business led by brothers Douglas & David Farage and staffed by the most knowledgable and experienced steel and wrought iron craftsmen in the Northwest. Our expertise extends to all phases of your project, from design and engineering to fabrication, finishes and installation. Ballard Iron is an accredited Washington Corporation, licensed, bonded and insured: WA State Contractors License #BALLAOI050CB. We're located at the Northwest foot of the Ballard Bridge in Seattle's historic industrial core. Ballard Iron opened for business in 1946 and have created quality custom ironwork from this location for over 65 years.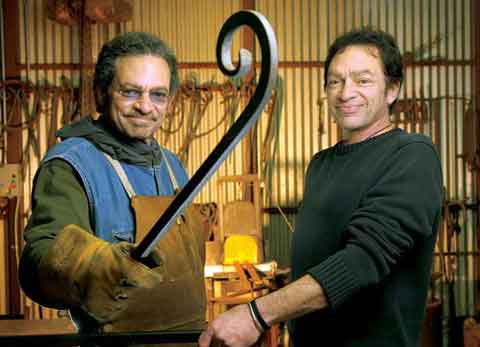 Read about Ballard Ornamental Ironworks in the Puget Sound Business Journal !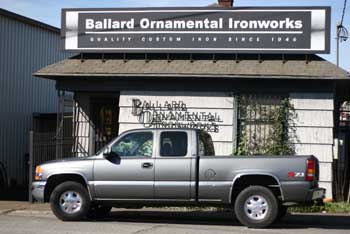 What We Do
We design, fabricate, finish, and install quality custom architectural ironwork, including hand railings, guard railings, gates, fences, Juliette balconies, furniture, and specialty items for private homes, apartment buildings, condos, and other private and commercial properties throughout the greater Seattle area. From traditional hand-forged wrought iron designs to contemporary shapes and techniques, our specialty is high quality custom product. We can fabricate to your design or help you with alternate design ideas. Ballard Iron has crafted ironwork for some of our city's remarkable historic sites, including Pike Place Market, The Securities Building, The Paramount Theater and Seattle First Baptist Church. We work with private home owners, general contractors, architects, designers and property managers.
Get an Estimate
Working with us is easy. We will be happy to meet you at your site to discuss the job and help with design ideas. Just contact us to schedule an appointment.